2018 Already...
Posted By: Kool Bouncers | Posted Date: Wednesday, January 25, 2017
It's 2018
Well 2018 is here and we have hardly had a break from 2017 ending. Our Bouncy Castle Hire range has expanded already and the year has only just started. We have already had hires in the Bedford area along with hires in Cambridge too. We visited the INPAS trade show which was in Huntingdon and the various Inflatables that were on show was quite incredible along with the various games on offer.
We saw many Obstacle Courses which we could have brought along with the different bouncy castles, all made by different manufacturers ranging from the budget type to the high end inflatables which are the type that we tend to normally buy.
We have added to our soft play hire which is a good thing as some of our current soft play is coming towards the end of it's life with us. Even though we sell it on, there are always companies that are willing to buy our old equipment as their standards aren't quite as high as our own and you can always trust that our equipment is insured. We have done a lot of soft play hires in the St Neots and Cambourne areas so far this year, sometimes along with a Bouncy Castle in the different indoor venues that are situated in these towns.
We do feel like it is going to be a busy year this year as we have already had dates that we are fully booked. This is mainly due to not being available in two places at once as customers normally book their parties at 1pm or 2pm and when you get 7 or 8 customers that want you at that time, it is not possible to take everyones booking as we do not like to let anyone down so it is better to turn down the booking
.
We have also been looking at our delivery area for this year and feel we can expand it in certain directions as long as we are able to fit everything on the vans. One of the most hired bouncy castles we have is our super heroes and we have ordered a super heroes bouncy combo slide to add to our fleet this year. We have a feeling that will be as busy as the normal inflatable castles.
We have been looking at certain equipment and if you have anything in particular that you woul like to see on our fleet, please do not be bashful and let us know what you would like as it may well be on our list to hire it this year.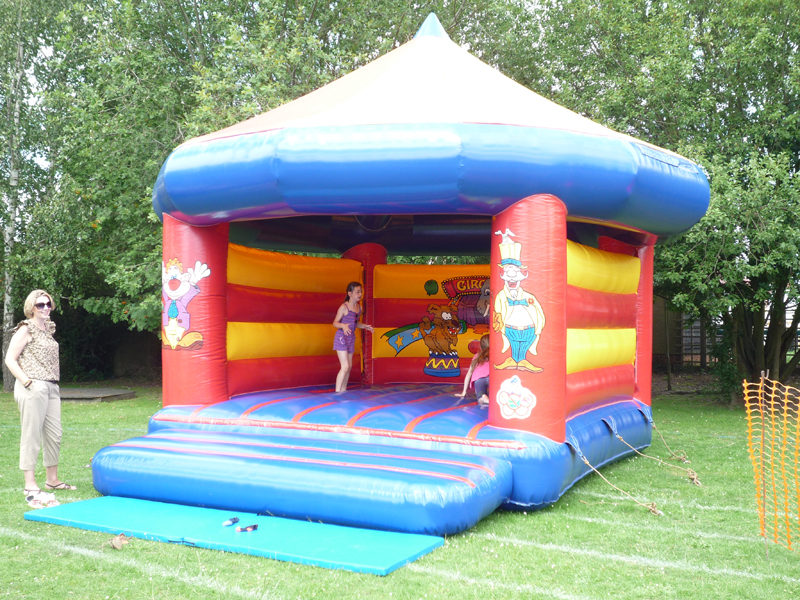 As usual we can be reached by telephone during the hours of 9am to 6pm or via our Facebook messenger or by our email. We look forward to speaking to you soon.